Trévillach :
Trévillach is a village of 1724 hectares, located in Fenouillèdes, between llle-sur-Tet and Sournia.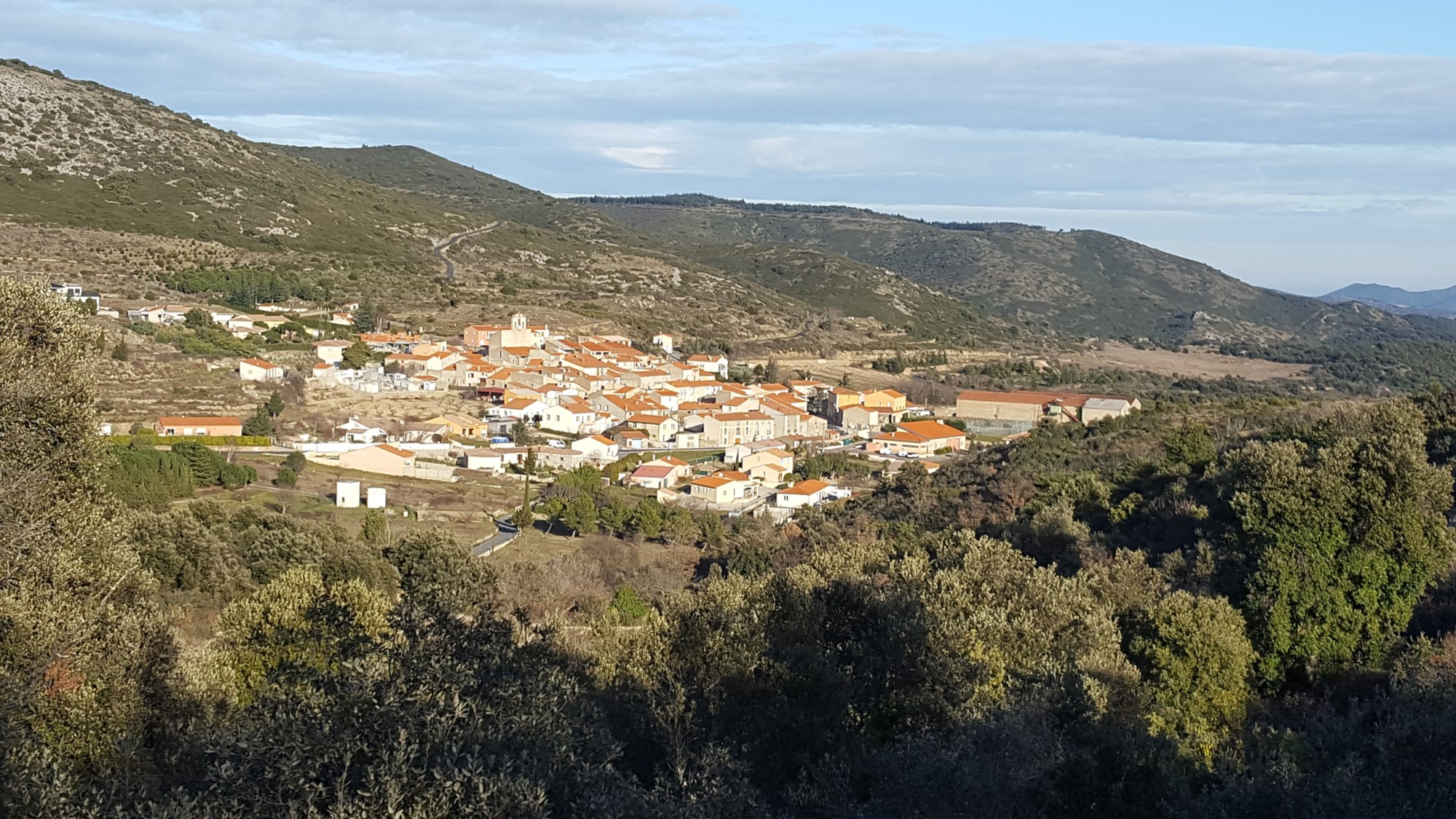 Some paths are leaving the village, you can use them to go to some oratories at the beginning of ancien roads going to other villages. Of course the most remarquable site is the Séquère plateau, you can reach by car or by foot: Main access is on the road to Tarérach near the Auzine pass.
If you have the chance to go there without the tramontane (wind), you will be seduced by the landscape surrounding the rests of the chapel and the castel, and the fantastic panorama. The chapel dedicated to Saint Vincent, have been mentioned for the first time in 1011 in a papal bull addressed to Saint Michel of Cuxa abbaye. It was used as a sheep barn until the 70's.
The castle, parallelepipeded rectangle of 13 meters by 20. Height of 10 meters approximately. The construction dates back to the end of the XII th century or beginning of the XIII th century. Inside the castle two strange pillars, named "demoiselles" by the inhabitants of Trévillach.
Other remarquable site is Roquevert, at the crossing of Sournia and Saint Paul de Fenouillet roads: In the middle ages it was a village, in which remain the rest of a castle and the windmill of Sainte-Marie. Please note also the beautiful road from Trévillach to Trilla, you can also reach by foot through Saint Jean pass.
Surrounding villages : Sournia, Prats-de-Sournia, Pézilla-de-Conflent, Trilla, Caramany, Montalba, Rodès, Tarerach, Campoussy.